Instructions
Click this button to Download the 2015 program (TMS Explorer)

Click this button to Download the 2016 program (CLM Explorer)

Which version should I use? Install both for now, after January 2016 the TMSE program will become obsolete and you can uninstall it.
Existing TMSE users - To ensure a smooth transition from TMSE to CLMS please note:
Make sure your data file is in the default path, %appdata%\TMS Explorer and is named TMSEData.mdb
In TMSE, go to Preferences >> Data File tab and make sure your data is NOT stored in MS Access format
(Most users won't have to worry about the above, those are the default settings)
Turn OFF your antivirus programs. (Especially Norton or Avira; these are hostile & incompatible and WILL cause you problems)
If you follow this, your data in TMSE should automatically carry over into CLME - no need to "import" anything
Select a location to save, Desktop for example, then click Open or Run depending on your browser.
If you see a dialog screen similar to this - Choose Yes: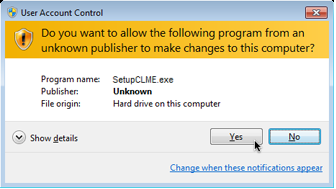 You will then see a series of screens similar to this: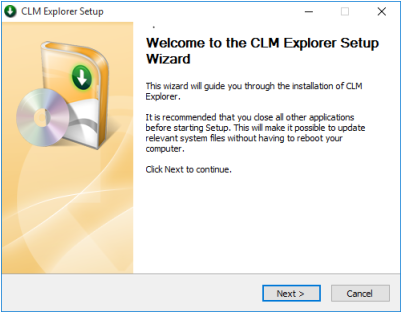 Click Next to continue.
I recommend accepting the default location of C:\Program Files\CLMExplorer as an installation directory.
That's it! I hope you find the new CLM Explorer program very beneficial.
Enjoy!
How to Uninstall
If you are not happy with CLME it is easy to uninstall. Follow these simple steps:
Click Start >> Control Panel
Click 'Uninstall a program'
Scroll down to find CLM Explorer in the list of installed programs
Click 'Uninstall' on the top menubar
Follow the uninstallation steps (very similar to the original Setup Wizard steps)