Instructions
Click this button to Download

By clicking the Download link you accept the License Agreement
You will see a dialog screen similar to this - Choose Save: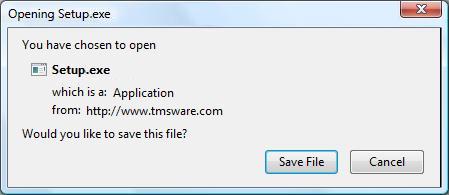 Select a location to save, Desktop for example, then click Open or Run depending on your browser.
NOTE: If you see an error message such as SetupTMSE.exe is not a valid Win32 application or
"Installer intregity check has failed" then see this article
You will then see a series of screens similar to this: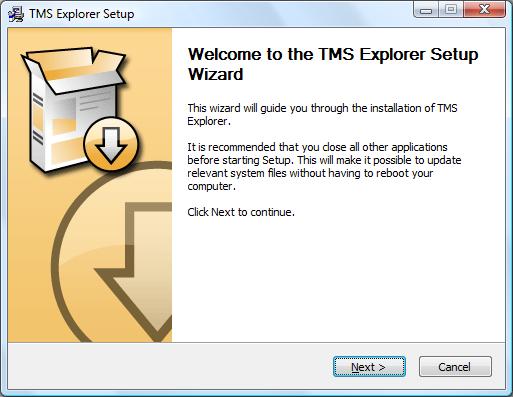 Click Next to continue then I Agree to acknowledge the license agreement.
On this screen I recommend accepting the default location of C:\Program Files\TMSExplorer as an installation directory.
Finally, click the Install button to finish.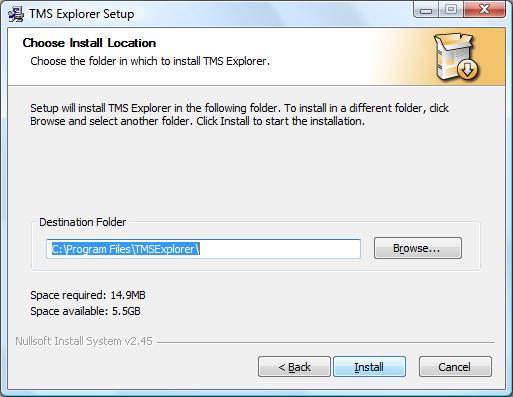 You may select the checkbox to launch the program. Then click Finish.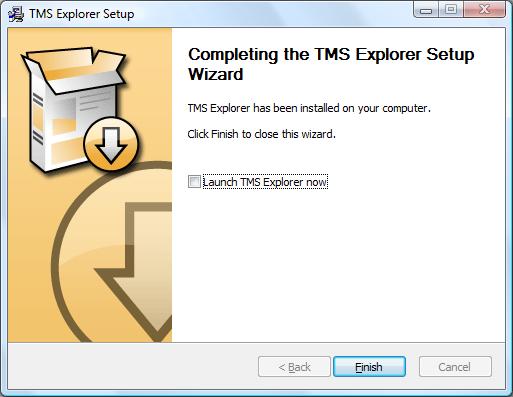 That's it! I hope you find the new TMS Explorer program very beneficial.
Enjoy!
How to Uninstall
If you are not happy with TMSE it is easy to uninstall. Follow these simple steps:
Click Start >> Control Panel
Click 'Uninstall a program'
Scroll down to find TMS Explorer in the list of installed programs
Click 'Uninstall' on the top menubar
Follow the uninstallation steps (very similar to the original Setup Wizard steps)